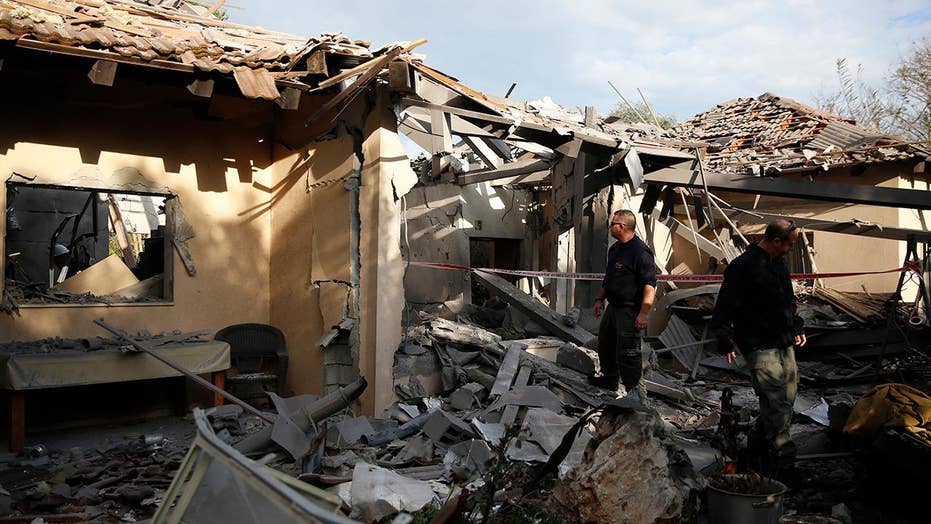 At 5:20am this morning (Israel time), the terrorist organization, Hamas, fired a rocket from Gaza into Israel that struck the home of Jewish Israeli citizens. There were no deaths, but the home was destroyed.
In response, Israel has launched pinpoint attacks on Hamas regional headquarters and other military targets in Gaza. These IDF strikes are targeted, not at Gazan citizens, but at Hamas targets. These airstrikes will likely be short-lived, as Israel will cease the attack once pre-determined terrorist targets are destroyed.
Meanwhile, Prime Minister Benjamin Netanyahu is cutting short his trip to Washington DC in order to deal with the issue at home…but not before President Trump has officially declared the Golan Heights as sovereign Israeli territory! Praise God for that.
Earlier today I asked you to join me in prayer today and tomorrow to cover Netanyahu's visit with President Trump and the American administration. Now I'm asking you to "double down" on prayer efforts as the Prime Minister has additional issues in which to address. Pray for wisdom, pray for strength, pray for clarity of mind, pray for God's favor to reign upon him.
Thanks for praying…and stay tuned.