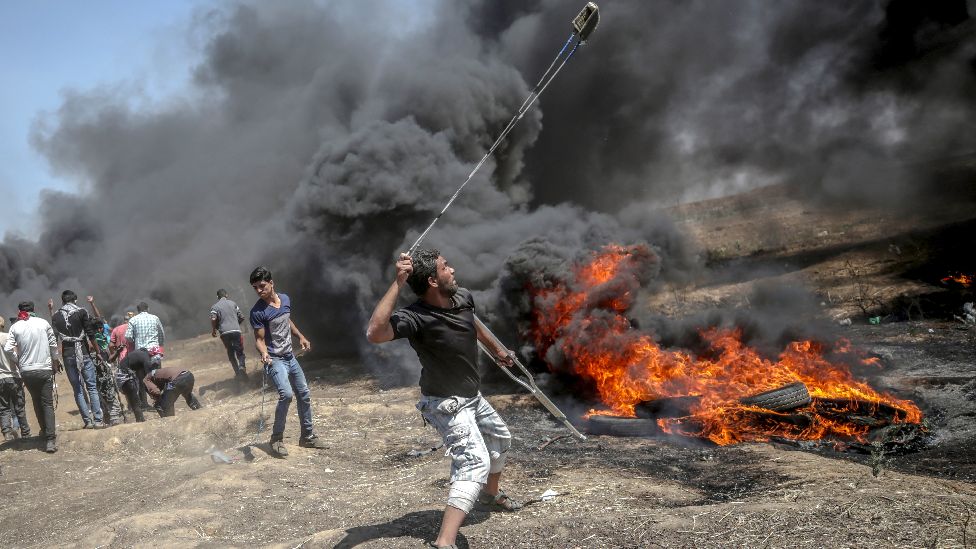 Since March 30, 2018, Hamas has instigated severe skirmishes along the Gaza-Israel border. Including rocket and mortar attacks, attempts to infiltrate via underground terror attack tunnels, incendiary kites and balloons that have set thousands of acres of Israeli farmland on fire, and rock-throwing and firing at IDF soldiers patrolling the border, Palestinians have rioted at the border.
Yet, allegations of war crimes have been leveled against Israel in the UN Human Rights Council, accusing the IDF of intentionally killing Palestinian children in the skirmish.
Israeli officials have decried the allegations as "a report born in sin."
"This report was born in sin, in a politically biased, one-sided resolution that determined the outcome before the investigation even started."

~Israeli Foreign Affairs Ministry Spokesman Emmanuel Nahshon

Meanwhile, the UNHRC considers the Palestinian action "a call for help from a population in despair."
Indeed, the people in Gaza are a population in despair, at the hands of Hamas. While many Palestinians understand what is going on, and are opposed to the action perpetuated by Hamas, many others are simply oppressed by the tyrannical, Iranian-backed regime and do not see a way out of the oppression.
Let's pray for the people of Gaza. Not only are they brainwashed to believe Hamas has their interests at heart, they are also taught at a very young age to hate Israelis. Those who attack and kill Jews are rewarded, often handsomely. It is pure evil, and is a spiritual battle. Spiritual battles are fought on our knees, so let's assume the position and pray fervently for relief from oppression of the Palestinian people.