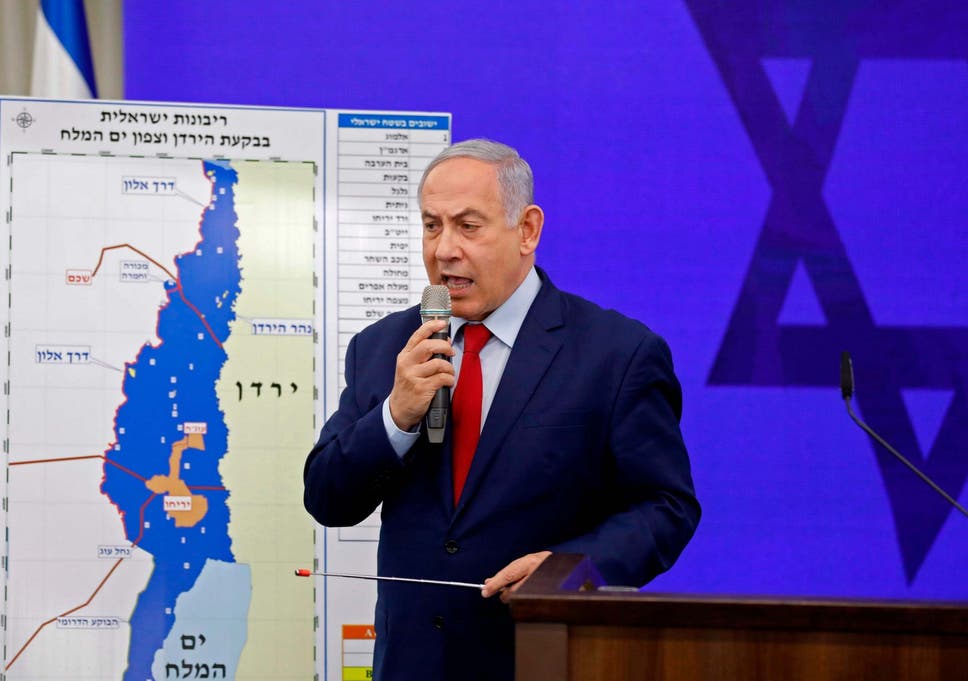 Hi friends! As we remember this dire day in American history, I want to make you aware of a historic announcement made by Israeli Prime Minister Benjamin Netanyahu yesterday.
In a startling announcement, Netanyahu stated his plan to annex parts of the West Bank. To us in the western world, it may not seem like much, but for students of Israel and the Middle East, this is an announcement of monumental proportions. For the first time since Israel's re-birth, plans are now in the works to actually take back portions of the West Bank. This, just days short of details of the "Deal of the Century."
Why such a critical proclamation at this time? Quite simple…Israelis go to the polls next Tuesday (9/17/2019) and Netanyahu is in the fight of his life to retain the premiership of the Jewish nation. It's a huge gamble, but perhaps he will win over votes of right-wingers who are teetering.
But I believe it goes beyond that. I'm not Israeli, so do not claim to be an expert on Israeli politics or civil servants, but based on Netanyahu's strong relationships with the world's superpowers (primarily the US and Russia), I don't believe there is anyone else in Israel with the ability, foreign policy experience and acumen to lead Israel in these last days.
These are days in which Israel is growing increasingly safe and secure, despite being surrounded by Iran and its proxies. As Netanyahu said of Iran in a recent press conference, "We know what you're doing, where you're doing it, how you're doing it, and when you're doing it!" Because of spies embedded in the highest ranks of Iran's political and military leadership, Israel has thrown the proverbial net over Iran, and they are furious, but unable to really do anything.
Just within the past few days, Israel war planes have taken out even more Iranian weapon storehouses along the land bridge from Iran, through Iraq, Syria, and Lebanon, to the Mediterranean Sea. Thus, Israel has thwarted Iran's plots and schemes, and destroyed a mess of Iranian assets in doing so.
Also in recent days, Netanyahu has take to the media to expose more "secret" Iranian nuclear facilities. While claiming to be carpet cleaning enterprises, the International Atomic Energy Agency (IAEA) has verified traces of uranium at the very facilities inside Iran, which Israel has been exposing for a few years!
Israel knows….Iran knows Israel knows….and Israel knows Iran knows Israel knows!
Thus, for Netanyahu, it is time to pull out all the stops in an effort to win the most difficult election of his life….and frankly, perhaps Israel's best chance to remain defensible before the Ezekiel 38 invasion takes place.
Game on!
Please pray for Israel. They are experiencing security and success far beyond what they have ever experienced in their 71-year history. May they not become like Jeshurun (another name for Jerusalem) in Deuteronomy 32:15, who became fat and forsook the God who granted them success. Pray that God will grant them grace once more, and that God's man will win the election in Israel.
So, today, will you join me in prayer for America and Israel?