Hey gang, do you feel the increase in birth pangs (Matthew 24:8)? Do you sense the whole earth groaning (Romans 8:22)? As Christians, what should our response be?
The battle raging is not one of flesh and blood, but of spiritual forces of darkness (Ephesians 6:12), and the only way to fight that battle is on our knees before the Almighty God of the universe!
That is why Franklin Graham called believers to prayer on Sunday, and is why the International Christian Embassy Jerusalem faithfully calls Christians from around the world to pray each month.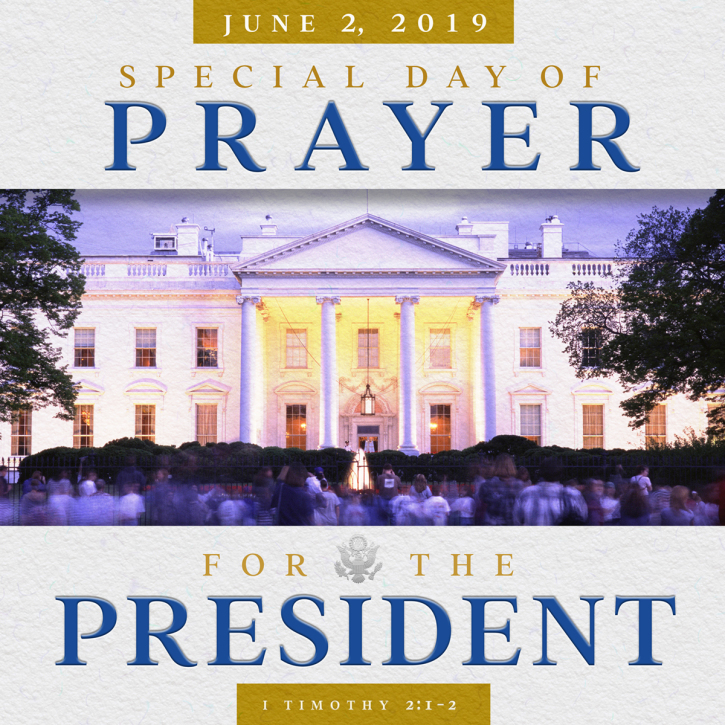 Franklin Graham issued a call to prayer for our President and his administration. Never in the history of America has a President endured the opposition encountered by President Trump. I agree with other believers that demonic influence is quickly engulfing our government leaders, and just as Ephesians tells us, it is a spiritual battle, and it must be fought on our knees.
If you missed the day of prayer, it's not too late. In fact, here is Franklin Graham's prayer, as he led us into intercession on Sunday. Why not pray now?
Meanwhile, tomorrow is the first Wednesday of June, signaling the monthly gathering of believers from around the world to pray for Israel and the nations. With another election coming up in Israel and Netanyahu fighting off corruption charges, Israel is in great need of strength and wisdom from on high.
ICEJ makes it easy to join together in unison as we pray for Israel. Be sure to check out June's prayer points here, as part of the Isaiah 62 Prayer Initiative. As we come together from the four corners of the earth, may we pray in unison, believing God for His faithfulness to hear our prayers uttered in His will.
Let's join the worldwide prayer movement!
PS: Tomorrow marks 52 years since Israel's Six Day War, a very significant chapter in Israel's history. Follow along over the next few days as we recount the miraculous victory by Israel over her enemies. God was at work on Israel's behalf back then, and He remains so today!