Palestinian Hamas operatives executed 18 "collaborators" on Friday, following allegations that they provided information to Israel that led to the assassinations of three key Hamas leaders.  (Other Arab media indicates over 20 executions.)  The Palestinian Authority has condemned the killings, while comparing those actions to those of the Islamic State (ISIS).  A PA spokesman indicated that Hamas went outside Palestinian law by not gaining approval from PA President Mahmoud Abbas prior to executing the collaborators. He also indicated that "The executions were done in cold blood and according to Hamas law, which is: who is not with Hamas is against it."
Meanwhile, over 525 rockets have been fired into Israel since the broken ceasefire on Tuesday, raining terror on Israeli citizens living near the Gaza border.  Thus, Israeli Public Security Minister, Itzchak Aharonovich, has instructed residents to evacuate those areas.  Israel has resumed dropping leaflets, sending texts, and making phone calls to Gazans warning that Israel will use force against any facility (public or private) used for terrorist activity.  Leaflets read: "Any house that is used to wage attacks against Israel will be targeted. The mission is still ongoing; Beware."  Gaza residents are warned to prevent terrorist from using their property, and to keep clear from any place where militants are operating.

(Copy of similar leaflets dropped in July.  Notice that specific locations, dates and times are provided, giving clear indication of the IDF's plan of attack.)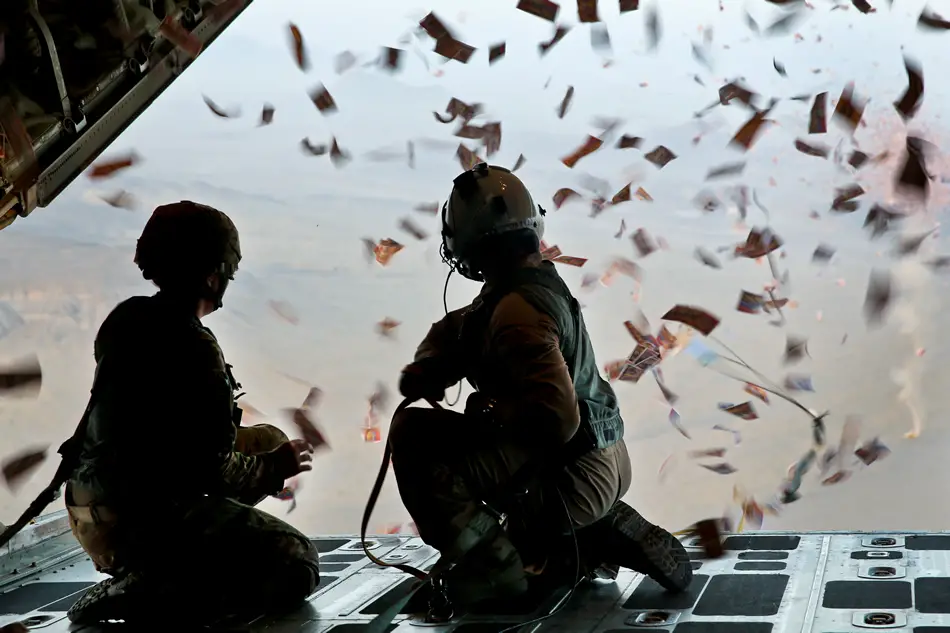 (IDF leaflet drop over Gaza.)

(Palestinians hold copies of dropped leaflets.)
Fellow believers, please pray for victory over the evil perpetrated by Hamas.  But pray also for the innocent civilians in Gaza.  As obvious by the fact that collaborators are at work, not all residents of Gaza are terrorists.  Most want peace and many do not agree with what Hamas is doing.  Yet, in many cases, they are forced to serve as human shields.  May our Lord's protective hand be upon them.