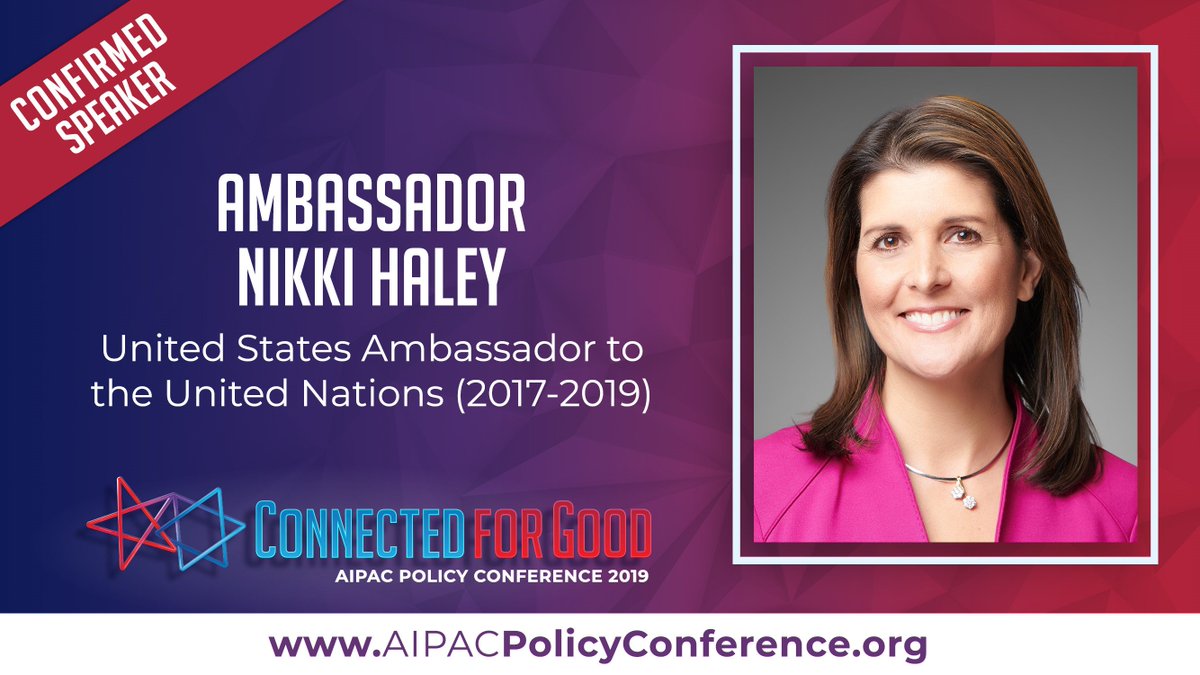 As always, Nikki Haley proves to be a sensible voice in the midst of ugly politics! She was invited to sit for an interview at the American Israel Public Affairs Committee (AIPAC) annual Policy Conference. AIPAC is the largest pro-Israel policy and lobbying group in the world, so one would expect strong pro-Israel rhetoric from the conference.
However, former UN Ambassador Nikki Haley seems to consistently speak rationally and sensibly. Her interview on Monday was no exception. If you've got 15 minutes, her interview is well worth watching.
You will find that interview here. Let's pray we have not seen the last of her as a strong, principled leader in our nation!