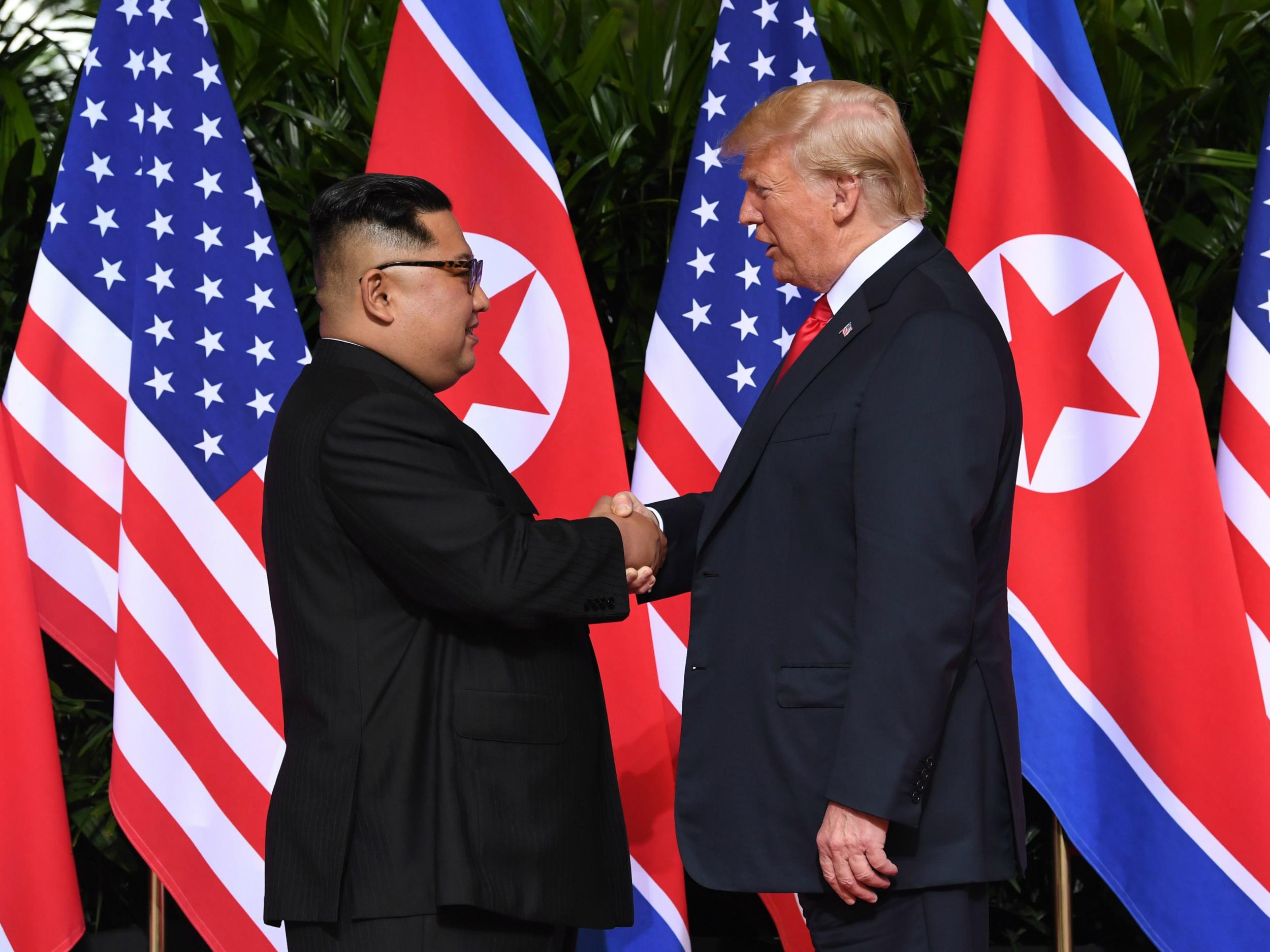 All eyes are on Singapore as President Trump and his team meet with the North Korean delegation, led by Supreme Leader Kim Jong Un. The two greeted one another in a brief photo op before heading to a private "get to know you" meeting before joining their teams for full negotiations.
The US is said to have one primary objective: denuclearization of the Korean peninsula, though it is unclear what the US is willing to do to obtain that objective.
Peace…peace…peace. We hear it everywhere. But is it possible? Whether we talk about Israel, North Korea, Iran, the US or any other place on earth, the answer is the same: short seasons of peace may be possible, but true lasting peace comes ONLY through the Prince of Peace.
Scripture teaches us to be peacemakers, and I pray that President Trump, Supreme Leader Kim and their teams truly work toward peace. Likewise, I pray for peace in Israel and the Middle East. My prayers center on asking the Prince of Peace to invade the hearts and minds of us all.
BTW – I'm not expecting earth-shattering news out of the Singapore summit. Should progress be made, it will likely take months or years. That means we have work to do! Let's pray for our leaders, our nation, and those around the world!
First of all, then, I urge that entreaties and prayers, petitions and thanksgivings, be made on behalf of all men, for kings and all who are in authority, so that we may lead a tranquil and quiet life in all godliness and dignity. This is good and acceptable in the sight of God our Savior.
~1 Timothy 2:1-3
Stick around for summaries of our study, Why Israel Matters. We'll be discussing world events in light of God's Word. Stay tuned!