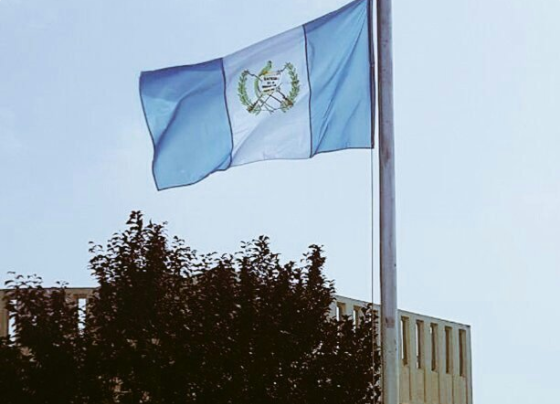 Though not yet an official embassy opening, the Guatemalan mission became the first to open and raise its flag in Jerusalem on Tuesday.  Guatemala's President Jimmy Morales, an avid supporter of Israel, made this announcement at the AIPAC Policy Conference in March:
"In May of this year we will celebrate Israel's 70th anniversary, and under my instructions two days after the U.S. will move its embassy, Guatemala will return and permanently move its embassy to Jerusalem. This decision strongly evidences Guatemala's continued support of Israel, and we are sure that many other countries will follow in our steps.  I would like to thank President Trump for leading the way.  His courageous decision has encouraged us to do what is right."
Morales wasted little time!
In response, Benjamin Netanyahu tweeted:
"I was moved to see the flag of Guatemala waving in Jerusalem in advance of the opening of the Guatemalan embassy later this month. Dear friends, welcome back to our eternal capital!"
Following the US Embassy's move on May 14, the Czech Republic, Honduras, Paraguay and Romania (in addition to Guatemala) are all expected to open their embassies in short order.  Tanzania also just announced the opening of their first Israeli embassy in Jerusalem.  More are sure to follow!
All nations whom You have made shall come and worship before You, O Lord,
And they shall glorify Your name.
~Psalm 86:9

"Thus says the Lord of hosts, 'It will yet be that peoples will come, even the inhabitants of many cities. The inhabitants of one will go to another, saying, "Let us go at once to entreat the favor of the Lord, and to seek the Lord of hosts; I will also go."  So many peoples and mighty nations will come to seek the Lord of hosts in Jerusalem and to entreat the favor of the Lord.'"
~Zechariah 8:20-22
Indeed, may many "come to seek the Lord of hosts in Jerusalem and to entreat the favor of the Lord!"