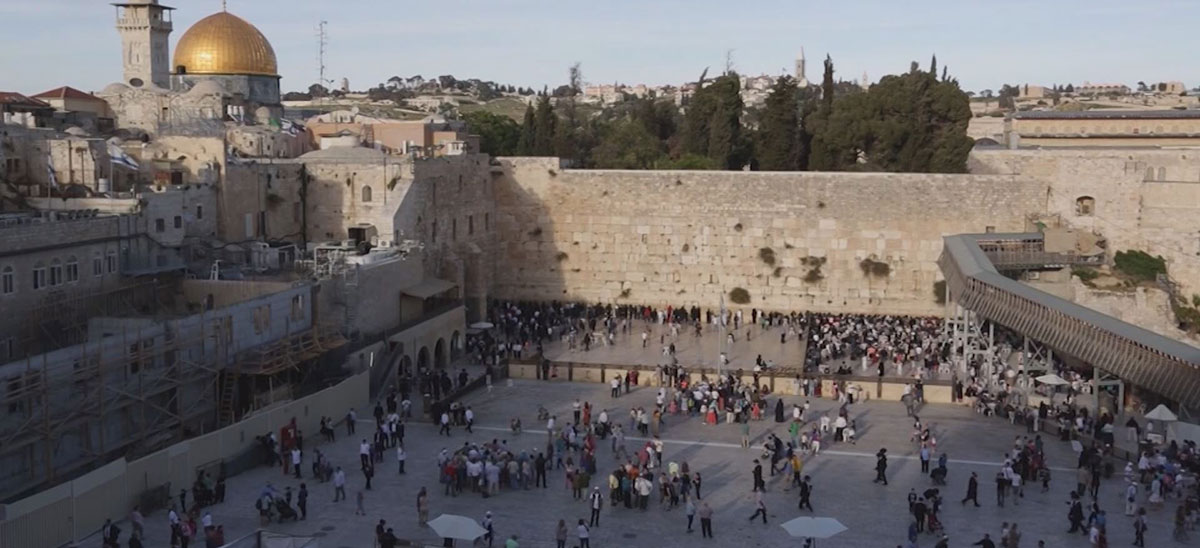 Not only do many Jews (particularly orthodox) visit the Western Wall almost daily, but it is also the most-often visited site in Israel.  Among foreign visitors to the Wall, it is customary to cram written prayers into crevices in the wall.
So, what happens when the wall begins to look like this?  Where do those hundreds of thousands of prayers go?  It is said that even God's mailbox needs a spring cleaning…and a fall cleaning, too, for that matter!
Take a look at how it all plays out:
These days, Israel is shattering tourists records and I'm sure the Western Wall plaza becomes a gigantic trash heap once all the notes are pried from their cracks in the wall!
Aren't you glad God invites us to boldly enter the throne room of our Lord (Hebrews 4:16) and speak to Him personally!  There is nothing wrong with symbolically placing a prayer note at the Western Wall, as long as we understand it is only symbolic.  But what a privilege we have in going directly to the One who calls us into His throne room!