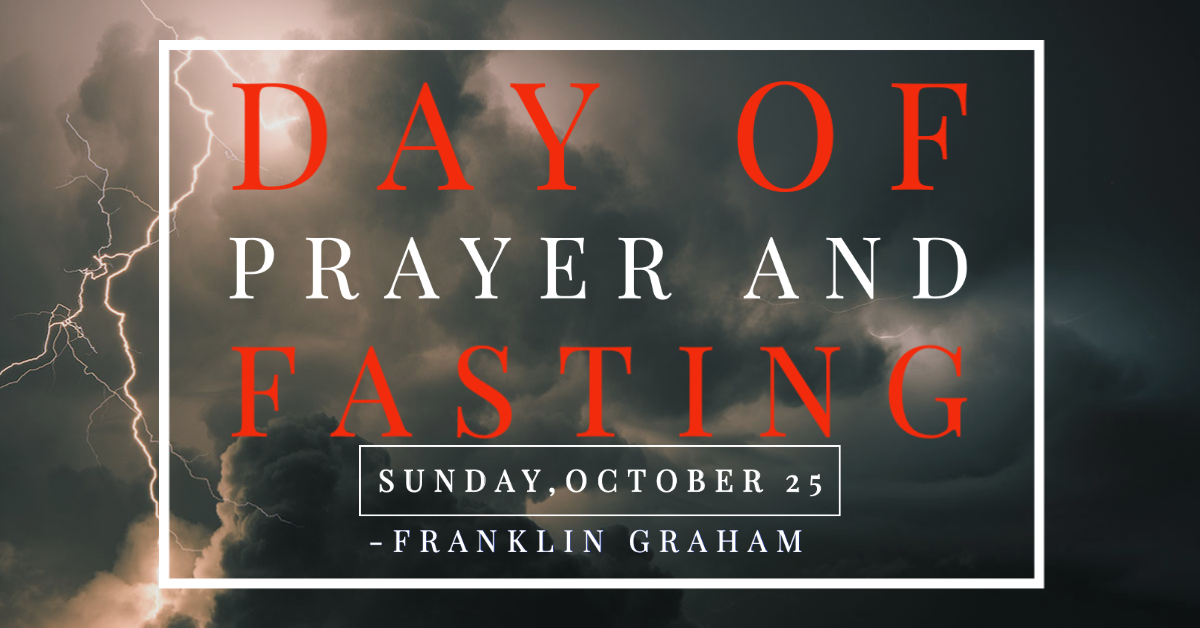 Christian leaders all over the country are urging Christians to fast and pray during this election season. Our country is in trouble, and could be on the brink of falling completely off the foundation on which it was built.
Voting is critical…and I urgently encourage you to VOTE your VALUES. Get your focus off the personalities. They are both extremely flawed. But I ask: Who of us has a perfectly unflawed personality? Who is willing to cast the first stone? Furthermore, we are not voting for a personality, we are voting for the platform upon which the next administration will govern our nation.
There is only one party with a platform that:
Protects the unborn (pages 13-14)
Defends religious liberties at home and abroad (pages 11-12, 51-52)
Stands on moral values (pages 11-16)
Stengthens families (pages 31-35)
Values our police (pages 39-40)
Empowers our military (pages 42-45)
Supports Israel (page 47)
Brings peace to the Middle East (pages 46-47)
Source: 2016 Republican platform, adopted to carry through to 2024. Go ahead and try to find those values in the Democratic platform. They are not there. In fact, reading their Healing the American Soul section (pages 39-49 of the Democratic platform) is enough to make any Christian sick to the stomach.
Christian friends, the points above are all Biblical values in which we are accountable to God! As you clearly see with your very eyes, the distinction between party platforms is stark! When we stand before the Lord, how will we answer to what we did with the voting privilege God gave us?
However, as important as voting is, we have an even greater responsibility: prayer. I suspect I'm "preaching to the choir" when it comes to the issues. I suspect you will vote your values. But we all know others who are hung up on personalities. We will not convince them with our words. We must take our petitions to the Lord. Our battle is fought on bended knee!
I'm joining Franklin Graham and hopefully millions more around the globe who have awakened to the real need in our country. (What happens in America impacts the world.) Together, we're going to petition the God of the Universe to pour out His grace on us once again.
God will still be in control no matter who wins the election. However, our ability to express our religious beliefs will be greatly hindered (if not destroyed) if the Democratic party has its way. We need God's grace and mercy, and we need to pray for all Christians (and others) to come to their senses and VOTE GODLY VALUES!
PS: On Sunday (Oct 25, 2020) at 2pm, I'm walking over to Cactus Park, adjacent and to the west of Moon Valley High School in Phoenix. If you want to meet near the swimming pool, then take a 30-minute prayer walk through and around that park with me, enter the park off of Cactus Road and park in the parking lot near the swimming pool. (For those who don't know me, I will wear a red shirt, blue shorts and a blue visor so you can easily recognize me.) We will pray specifically for conviction of hearts to vote Biblically, and we will pray for our nation, our leaders and the election in general. (There is shade in places, but be sure to bring water, as it will still be warm.) Invite your family and friends and let's give the people at the park something to talk about! Join me if you can!