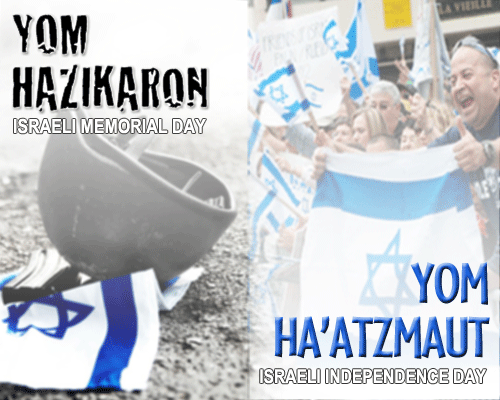 By now, it is past sundown in Israel and celebration has begun! However, as I post, it is not yet sundown in the US, and American Jews are also commemorating the loss of loved ones who gave it all for the sake of the survival of Israel.
Israel's memorial day for those lost in battle and in terrorist attacks is immediately followed by Israel's independence day celebration. Jews are quick to say, one did not happen without the other. Israel honors their fallen in deeply emotional ways, then mourning gives way to joy as they typically celebrate like crazy! (That, of course, will be stifled this year!)
As the day winds down here in America, I want to share a tribute made by the Israel's Ministry of Foreign Affairs:
A tragedy indeed, but because of such, Israel stands strong today! May their memory be a blessing.
Christians, might we use this as an opportunity to pray for our Jewish friends around the world?
There is an appointed time for everything. And there is a time for every event under heaven….A time to weep and a time to laugh;
A time to mourn and a time to dance.

~Ecclesiastes 3:1, 4
Rejoice with those who rejoice, and weep with those who weep.

~Romans 12:15