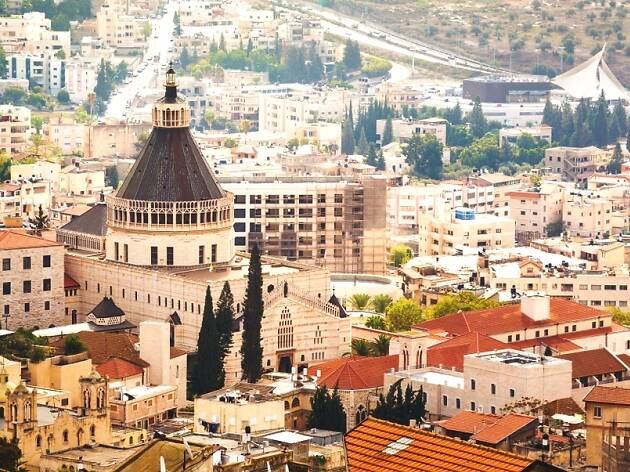 Can any good thing come from Nazareth?

~John 1:46
Jesus of Nazareth, the son of a carpenter, spent His childhood in Nazareth, yet He was rejected there. At one point, He was even run out of town and, but for a miracle, His own townspeople would have thrown Jesus over the brow of a cliff. (Luke 4:28-30)
In Jesus' day, Nazareth was a small village, and it was there the angel Gabriel made the grand announcement to Mary that she would bear a son. Not just any son, but the Son of the Most High (Luke 1:26-38). Today, Nazareth is a large city, predominately Arab, but with a small, yet vibrant, population of Arab believers in Jesus!
We will visit Nazareth on our tour in November, and we will fellowship with one of those Arab pastors! We will learn what it is like to be an Arab follower of Jesus in a region that views Christianity much different than we do in America! I suspect it will be one of our most memorable experiences.
Meanwhile, our tour group is studying about the places we will see, and you are invited to study along with us! The study guide for Nazareth was recently posted, and you will find it (along with previous study guides) on our Study Guides page.
I pray you are blessed as you study God's Word!