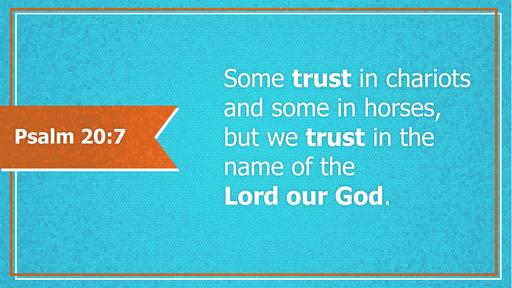 Questions about the US-led attacks in Syria are swirling, so let's approach them the appropriate way: by viewing them through the lens of Scripture.
What led up to the American-led attack?
In brief, President Bashar al-Assad of Syria is opposed by rebel groups who have suffered under his tyrannical reign.  Thus, to rid himself of the rebels, Assad has repeatedly attacked them with chemical weapons.  Since the beginning of the conflict in Syria, America (and the rest of the world) stood on the sidelines, despite "red lines" that were crossed by the Assad regime.  Once elected, President Trump vowed to take action if chemical weapons were used, and he followed through on that promise about a year ago when Assad unleashed a chemical attack on his own people.  Again, on Saturday, April 7, Assad used chemical weapons to decimate citizen (including children) in the city of Homs (just outside Damascus).  President Trump openly declared that missiles were forthcoming, though they were not launched until April 14.
Why did President Trump wait so long to strike?
That is a  complicated question and I may not have the correct answer, but here is my take.  In early April (before Assad's latest assault with chemical weapons), Trump announced that he wants to pull troops out of Syria.  Following Assad's attack, Trump then had a dilemma: pull out (as recently promised) or attack (to fulfill a previous promise)?  To remain true to his campaign promise to respond to chemical weapon attacks, he had to do something.  But he wanted the assistance of others, and he did not want to be dragged into a long conflict.  Thus, I believe it took time to draw the UK and France into commitment to strike alongside the Americans.  (Which they did.)
Meanwhile (in the span of that week), rhetoric from the White House, the State Department and the Department of Defense had grown fairly course toward Russia and Iran, holding them responsible for aiding and abetting Assad in his monstrous attacks on his people.  In fact, in the aftermath of Assad's attack, President Trump very specifically aimed tweets at Russian President Vladimir Putin, stating smart missiles were coming.
So, if Russia and Iran were being held responsible, why didn't the US target Russian and Iranian facilities?
Reports from trustworthy sources indicate that there may have been considerable disagreement among Trump's advisors regarding attacks on Russian and Iranian positions.  Also, the timing was interesting.  It was several days after Trump promised action that he actually ordered the attack.  By that time, virtually all Russian and Iranian military assets were evacuated, leaving very little for the Americans and their allies to attack.  In fact, reports indicate that Assad very likely evacuated the Syrian chemical weapon stashes from the two storage facilities that were hit.  Therefore, while I see the destruction of the research facility as a major "hit," I'm not convinced the attack was very successful in terms of setting back Assad's capabilities in using chemical weapons again.
Will the US and its allies carry out further attacks?
It appears this round of attacks is over.  Things are "returning to normal," meaning Syrian jets are back in the air, bombing rebel positions.  (Though no chemical weapons are believed to have been used since April 7.)  Though the US has said they will levy additional sanctions on Russia, Russian and Iranian military assets are returning to their bases in Syria, and I suspect it will soon be "as you were."
Now….through the lens of Scripture.  We've talked at length in previous posts about the Isaiah 17:1 prophecy, foretelling the destruction of Damascus.  That is coming, and I believe, could be the spark that lights the fuse for the Ezekiel 38 prophecy.  (War of Gog and Magog – attack on Israel by a coalition led by Russia and including Iran, Turkey and others.)
Now, the elephant in the room: is the US truly standing with Israel or not?  By not taking more decisive and determined action against the thugs in Syria whose target is ultimately Israel, is the US as strong a partner as Israel needs?
Dear friends, Scripture tells us that, in the end, Israel will stand alone.  Of course I want the US to take the strongest stand possible for Israel.  Of course I don't want America to let Israel down.  But God's Word is God's Word.
The US is not specifically mentioned in Scripture, so that should be our first clue that the US will not likely be a key player in the end.  If there is any possible mention (indirectly) of the US, perhaps it is part of the "…merchants of Tarshish with all its villages…" in Ezekiel 38:13.  However, if that is the case, those "merchants" and "villages" do nothing to assist Israel.  They simply stand on the sidelines asking questions!
Furthermore, Joel 3:2 indicates a time in which God will gather ALL nations to be judged for how they treated Israel.  Unfortunately, America is part of "ALL nations."
But here is my favorite view of these current events through the lens of Scripture:
Some boast [trust] in chariots and some in horses,
But we will boast [trust] in the name of the Lord, our God.
~Psalm 20:7 NASB ("trust" used in other translations)
It will NOT be the strength of the military (US or otherwise) that will protect and save Israel.  It will be the Lord Himself!  Should we, as individuals, be faithful to stand with Israel, regardless of the cost?  Absolutely yes!  Should we pray that our nation remains faithful to stand with Israel?  Absolutely yes!  But at some point, will Israel ultimately stand alone?  Yes…and Israel will see the power of her God!  Trust in the name of the Lord our God…He reigns over all!