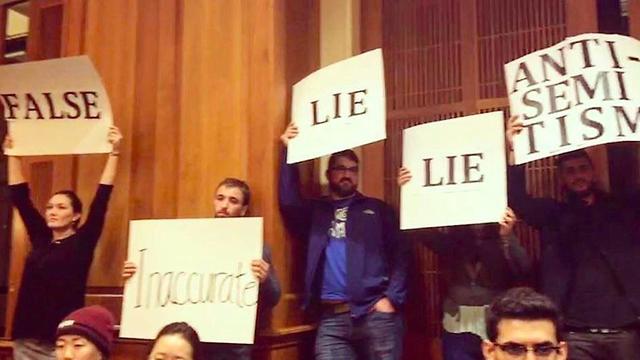 "When I visited Israel, I told the guide—an army reservist—I thought the only people treating Muslims as human beings in that part of the world were probably Israelis."
~Ryan Ali Yazdi
In Ryan Ali Yazdi's lineage included a deposed shah and many relatives who served as ministers in the former governments in Tehran.  A Shi'ite Muslim, Yazdi has studied East Asian studies and economics at Columbia University.  According to Ynet Magazine, He is also treasurer of Students Supporting Israel (SSI), a pro-Israeli student union active in 50 campuses across the United States, Canada, Europe and Israel.
What motivates this Persian Muslim to support Israel?  He sees how much of the world, particularly the Muslim world, denies human rights while Israel responds to human need.  Yazdi also recognizes modern-day anti-semitism, including that of his native land.  He says:
While I'm a Muslim, I'll stand with any nation that is threatened with genocide—and today the most significant such threat is made against Israel….Each generation has a new form of anti-Semitism. In the past it was Nazi death camps, and today, it's Iran and the ayatollahs."
He goes on to say:
 "I think BDS dehumanizes human lives in the Middle East….They don't care about what's happening in Gaza and other Arab countries when it comes to human rights…. All they care about is destroying Israel. BDS is bringing up the next generation in campuses to be anti-Semites, they're disseminating Nazi propaganda against Israel."
Amazingly, there are Muslim people in the world who understand the evil perpetuated by Islamic ideology, and who are willing to stand against it.
Scripture reveals that God uses everything from a donkey to Israel's enemies (and much more!) to fulfill His plans.  He can use even Muslim people to do the same today!  Please join me in praying for Ryan Ali Yazdi and other Muslim people who see the fallacy of Islamic ideology.  Pray for God's favor, and pray for salvation!  May their eyes be open to the truth, and may they come to know the One True God, Jesus the Messiah!