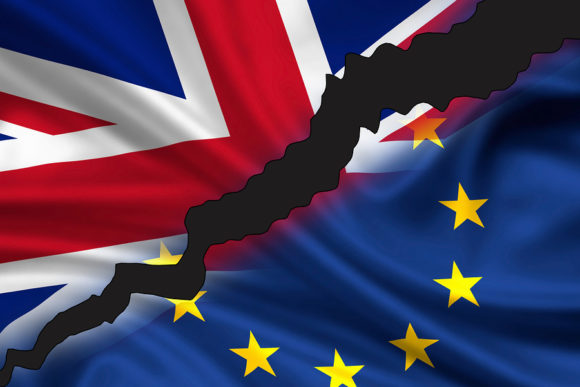 You may or may not be aware that Great Britain officially leaves the European Union (EU) today. What does that mean, and is there Biblical significance? Let's see if we can answer those questions.
After Rome fell in 476, attempts to resurrect Rome ensued under a political philosophy of developing national rule over the European continent. Several movements, including the Treaty of Rome, followed and, in 1993, the European Union was officially established to promote peace, well-being, freedom, security and justice for member states.
In 2002, euro currency came into being, and the EU encompassed 19 nations. Since then, it has increased to 28, prior to Britain's exit, known as Brexit, today.
Is it Biblically significant? Well, consider these terms that refer to the last days: One World Government, One World Currency, One World Religion, One World Order. Indeed, Revelation 17-18 introduce us to "mystery Babylon," the coming of false economic and religious systems, represented by those modern-day "One World" ideologies. The Antichrist and the false prophet will arise to rule those systems.
Hold that thought and consider Daniel 2:31-45. I'll summarize here, but please take a few minutes to read the passage for yourself. You will better understand the significance of Brexit.
King Nebuchadnezzar of Babylon had a dream no one could interpret. So they called in the Hebrew prophet, Daniel, to whom the Lord gave the interpretation. The key feature of the dream was a statue of a man's body made up of various substances, which Daniel identified as eras of history depicting Babylonia's fall to Persia, who fell to Greece, who fell to Rome. As noted above, Rome fell in 476 AD.
The dream goes on to describe a revived Roman Empire, which the European Union is likely a forerunner. That Empire will ultimately be made up of 10 nations, so the current EU must somehow dwindle to fulfill the prophecy.
However, the statue stood on feet of iron and clay…two materials that do not mix! Is it possible that Britain doesn't "mix?" There will be others who do not "mix" as well, as prophetically the Revived Roman Empire will consist of only 10 nations.
In the end, the Antichrist will arise out of the Revived Roman Empire, tying together Daniel's interpretation of the dream with Revelation 17-18! However, Daniel 2:44-45 tells of a time when the God of heaven will set up a kingdom that will never be destroyed and will crush the iron, clay, bronze, silver and gold represented as the sections of that statue!
So, is there Biblical significance to Brexit? I think so! It isn't the signal of the ultimate rise of the Antichrist, but seems to be the first domino that might fall as we hurtle toward the rise of the Antichrist.
Things in our world are not falling apart…they are falling into place. Therefore…
…when these things begin to take place, straighten up and lift up your heads, because your redemption is drawing near.

~Luke 21:28