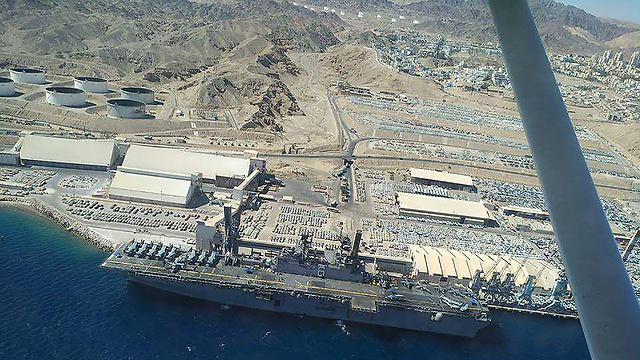 A few days ago the USS America (a huge helicopter carrier) docked in Israel.  On board the assault vessel are V-22 Osprey military aircraft, AV8B Harriers and the son of one of our church staff members!
The US warship is there "to work together with our partners," and to demonstrate the growing military relationship between the US and Israel.  You can read more about this at Giant US Assault Ship Docks in Eilat.
Our military is constantly active around the world, and this is a good reminder that most of us know someone who is serving our country right now.  Will you take a moment to pray for the men and women in uniform who are out defending our freedom?  I'm sure Jonah and his shipmates would appreciate it!
Blessings!